Hello Everyone;
I thought today we could discuss why I even bother to paint. Why go through all of the time and effort and years to be able to create a painting that may be appealing to someone. To tell you the truth, art has always been a special place for me. Even when my art was really really bad, it still had meaning to me. I am not a political artist trying to accomplish a change in behavior or some kind of movement.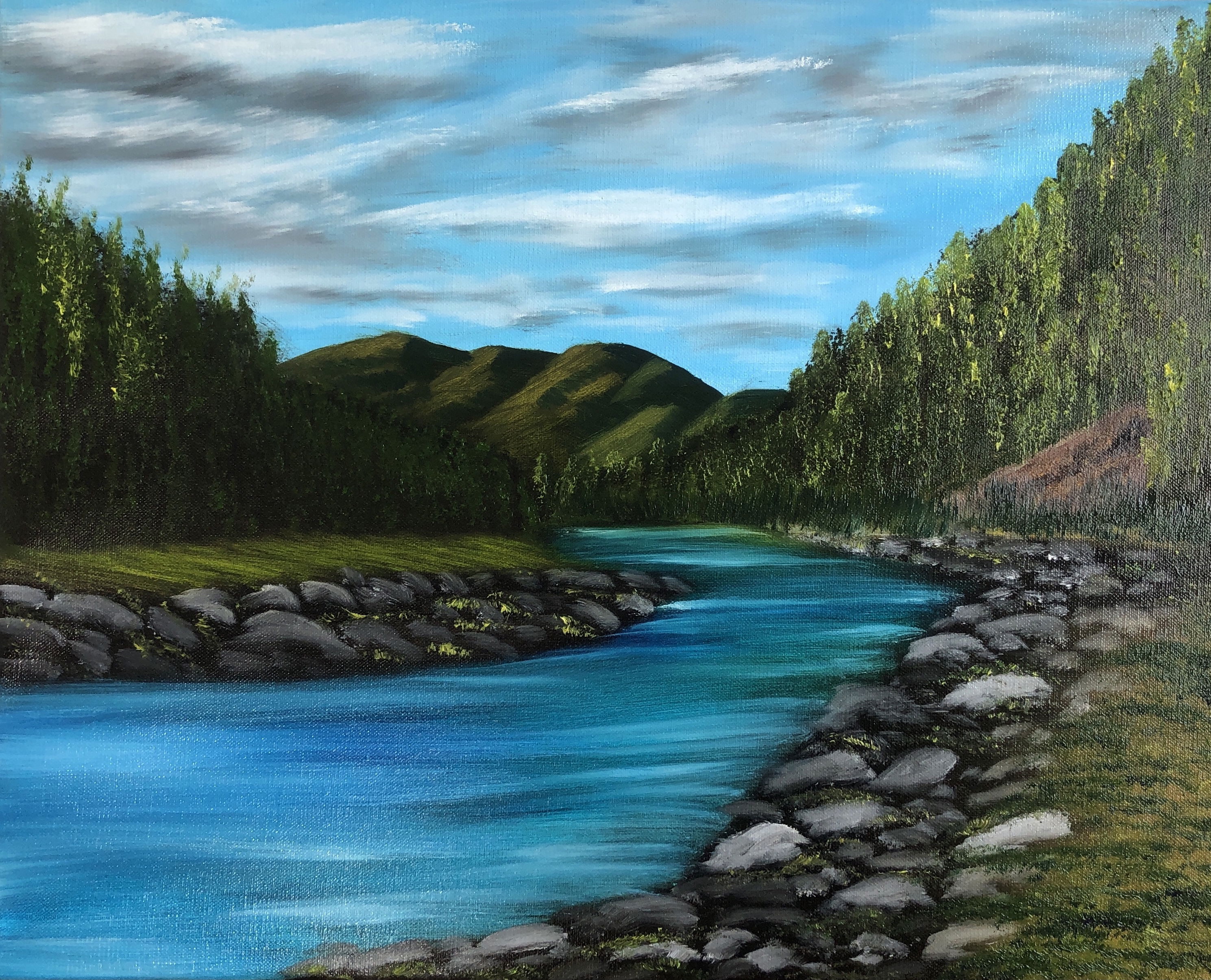 I really don't care if a gallery ever wants to represent me. What I do want, however, is for the viewer of my art to feel good. When I am painting, I am creating a place where the political chaos of the time is not present. I am painting a place where biased media, politicians with ulterior motives and school teachers and professors with an agenda are not welcome.
The scenes I choose to paint, the colors I choose to use all are designed to calm and relax people. I want my paintings to help people forget about the real world and to escape into mine. I like telling stories to myself as I am painting a composition. How someone is hiking into these woods to fish this creek or river, or maybe someone bought some land and will build a little log cabin to escape to.
I have a regular job like everyone else. I have a mortgage, car payment and other bills like everyone else. My day to day existence is probably very similar to yours. We get up in the morning, go to a job we are not crazy about and do what we are told to do, not necessarily what we want to do, but, this is life. Life is not fair, or empathetic to your pain or dismay.
You see, I believe life is a wonderful privilege to be a part of. Yes there are dangers, uncertainties and pot holes at every turn. Yes, life is completely unpredictable and chaotic, but in its purest form, life is a beautiful wonderland that we can craft into anything we want. If we can keep our heads up and not give up, we can create the life we want. That is what I do with my paintings. I create a place where I can exist with friends and family away from the craziness we live each normal day. If we can get lost in a painting even for a moment, than my work was successful.
Many forms of art, paintings included are designed to take us away from reality and immerse us into a world of our own choosing. A world where we have control of our own destiny and a world where a peaceful and serene life is possible.
From a very young age, I remember drawing places from my mind that made me feel good. I felt safe and happy in all of these places. Don't get me wrong, I had a great childhood. Mom and Pop always made my brother and I feel safe and loved. I always had an overactive imagination, and still do. I created peaceful make believe places when I was five years old and am doing the same thing now at fifty five years old.
I suppose painting is a channel I use to make my imagination come to life. A way to share what I believe life should be. When you look at one of my paintings, remember this. This painting was fifty years in the making.
Have a great day