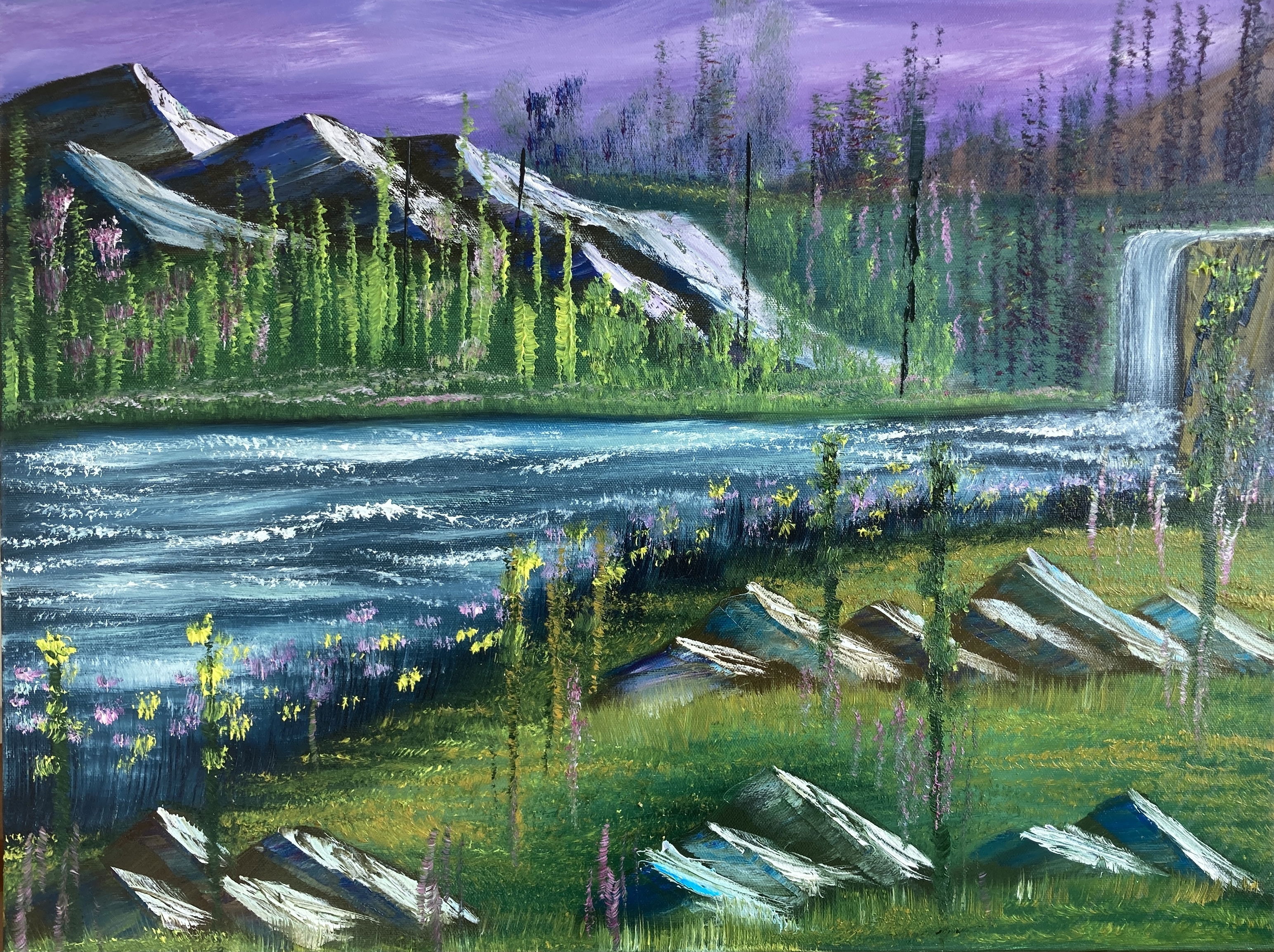 Have you ver been doing something where you became totally lost in it? Where time just flew by and you were not really aware of what was happening around you? Well my friends, that is exactly what happened to me with this painting. I became so immersed in it that I really had no clue what was going on around me. My only concern was to make sure each brush stroke was perfect.
In life, that type of feeling does not happen often. Most of the time, when I paint, I get into it wholly because I have a passion for painting, but every once in awhile, it goes to a whole new level. The art itself may not be the masterpiece Raphael would envy, but the process involved is where we became almost one with the art. Where you could picture yourself in the painting itself.
I have spoken before about the "Inner Artist" we all have inside of ourselves. I have told you that you can create beautiful art in whichever medium you are using so long as you get out of the way and allow your inner artist to create. Your inner artist actually comes up with the composition, colors, values and so on, we are just the tool he or she uses to complete the work of art.
When you feel something inside of you taking over. Whether it is in painting, music, sports or anything you are doing, let that inner artist free. When we get in the way, pour inner artist cannot create. We have to be brave enough to let go and allow something beautiful to happen. Once you get used to letting go, it will become easier to do. Just remember, your inner artist does not come out often. That makes it so much more important to listen and get out of the way when he does come around.
Have A Blessed Day