"Oh Ye, Summers End Is Nearing"
Hello Everyone;
Yes, I do realize the calendar says early August. Yes, the temperature in the Chicagoland area tomorrow will hit 91 degrees, and yes, flowers and trees are still in full summer bloom. This is the type of painting you get when you know you want to paint, but you have no idea on what to paint.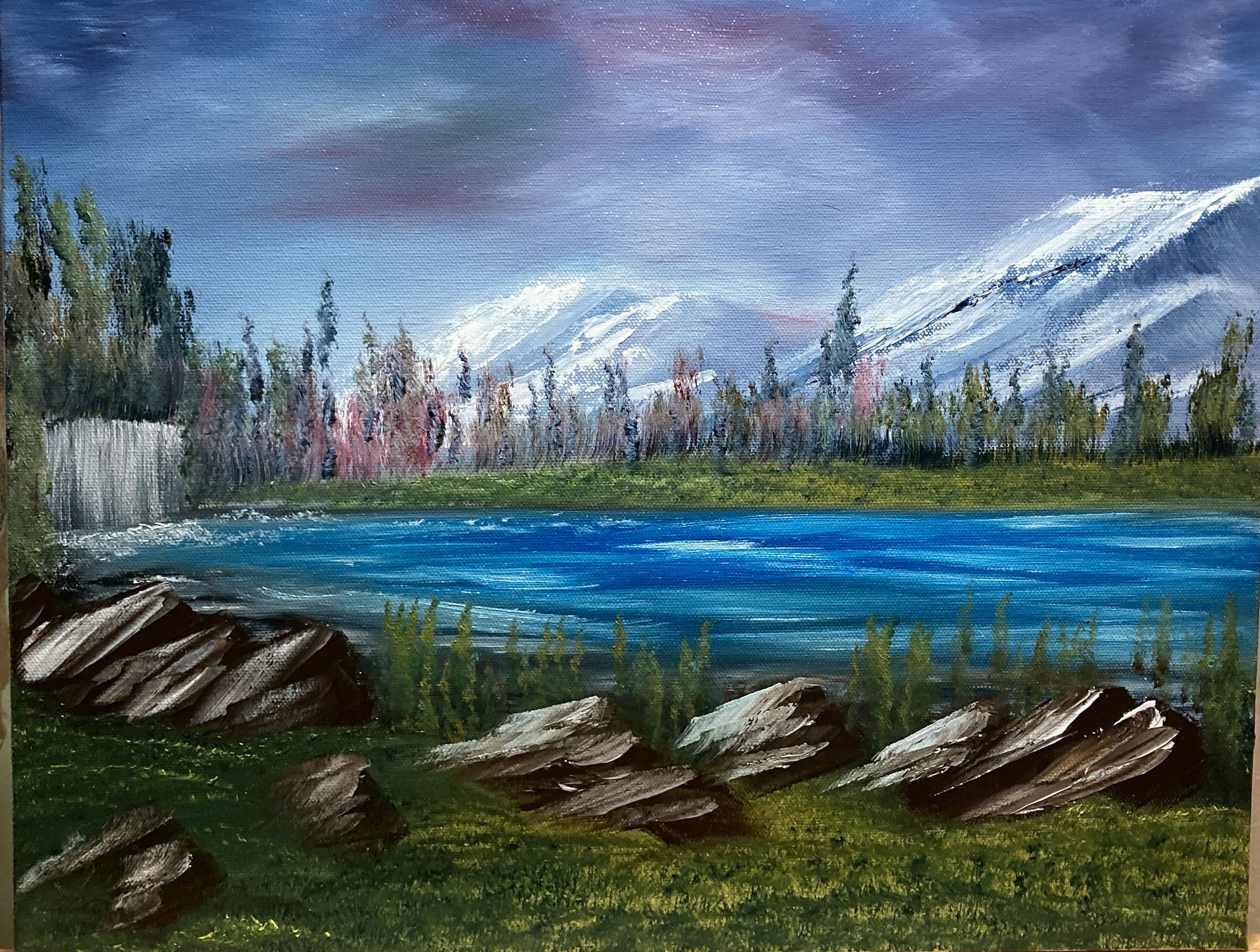 This past Sunday, my wife and I returned from our weekly grocery shopping and I was a bit bored. I was going to relax watching tv, but who does that at noon on a beautiful Sunday summer day. As usual, when I do not know what I want to do that day, I stroll into my studio and look around. I take a quick inventory of my paints and other supplies, look at recent paintings and put on my music.
Before I knew it, I had a fresh 14" X 18" stretched cotton canvas on my easel and I was putting out some paint. I only used five colors plus white and then I put brush to paint, then to canvas and let the journey begin.
More and more I am finding out that painting in a spontaneous, loose way tends to bring out more creativity. Don't get me wrong, I am not against a drawing or sketch, or even photo reference, I utilize them all, but these paintings I have been doing lately are fun to create and the paintings seem to have a bit more energy or life to them than the planned out work does.
I realize some compositions demand a planned out approach. I think the answer is to treat each painting session as its own identity. Once I get in front of the easel, only then can I decide if this is a loose spontaneous approach or a well planned deliberate approach. Either way, I love creating art more and more the older I get. I have a full time job and still find approximately thirty hours a week to paint. Most weeks a bit more.
Have a wonderful day my friends