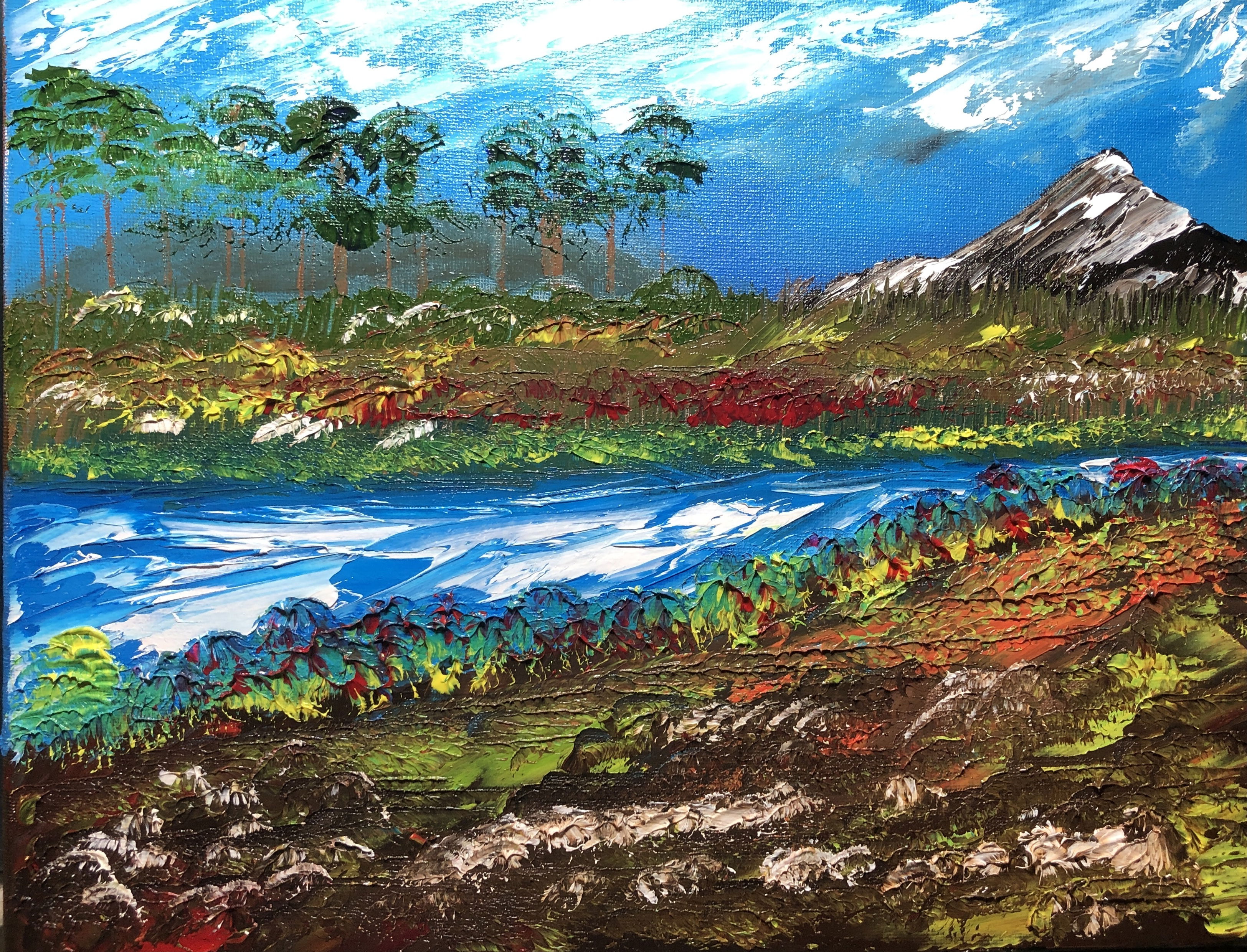 Hello Everyone;
So, this evening in the western suburbs of Chicago, we are bracing for a winter storm. Anywhere from 6 to 12 inches expected through Sunday evening.
Great, perfect excuse to stay in and paint. here is the first painting of the storm. This is an 11" X 14" pallet knife oil painting on stretched canvas. Yes, it is still January, but from my color choices, you can tell my heart is thinking about the summer. As a matter of fact, I am listening to Jimmy Buffet music while the snow is coming down.
Lately, I have been experimenting with different supports for knife painting. I really don't know which I prefer yet. The stretched canvas is the traditional route and the knife works well on it except for the areas where the canvas stretches over the stretcher bars. That makes it a little difficult where the canvas panels do not have that issue.
It really doesn't matter though. The more I paint, the clearer it will become. I will just choose what looks best for the art I create.
If you are in the path of the storm, be careful and stay in if possible, if you are down south where it is sunny and warm. Shut up.
Have a Blessed Day everyone