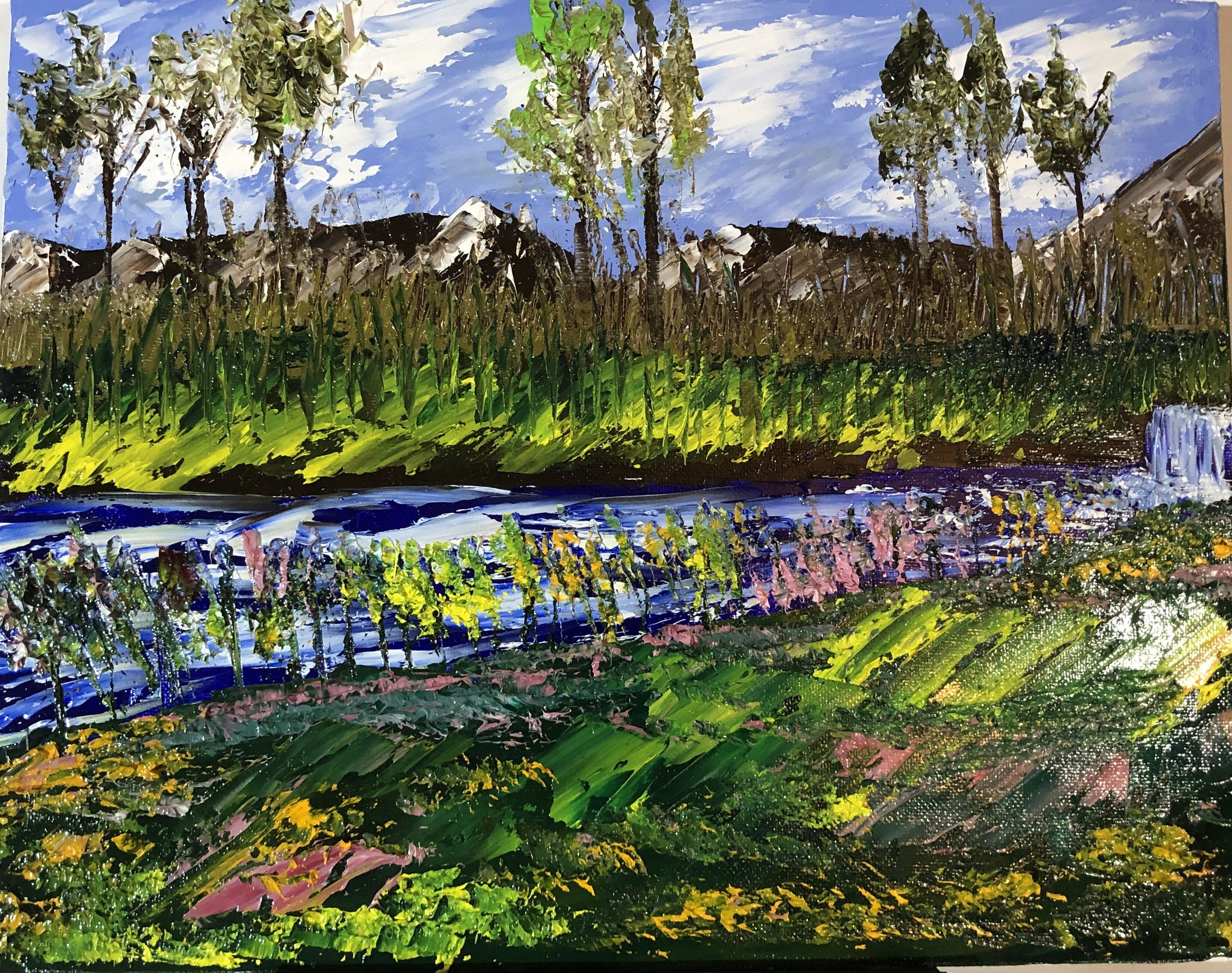 Hello Everyone;
I hope all of you had a great work week. Since the weekend is upon us, that means more time to paint. Here is one of two new pallet knife oil paintings I completed this evening. This painting is an 11" X 14" on a double primed canvas panel. I am trying out the panels as opposed to stretched canvas to see if there is any difference when using a knife to paint with.
So far, the knife seems to work a bit better with the panel in the sense that there are no rounded edges on a panel like stretched canvas has. It is a little easier getting the paint to spread more evenly.
It's kind of funny how life works out. For the majority of my painting career, really, just until a few months ago. I always wanted my paintings to be smooth in finish, soft edges and me in complete control of the composition. Now, I am using a painting knife exclusively and have none of those attributes. My paintings are rough, highly textured and in part, not in complete control, yet I am having the time of my life.
Always explore new ideas, venture out of your comfort zone and see what life has for you. Like the title of this site says "Never be afraid to fail". that, mu friends, is when we learn and grow the most.
Have a Blessed Day.