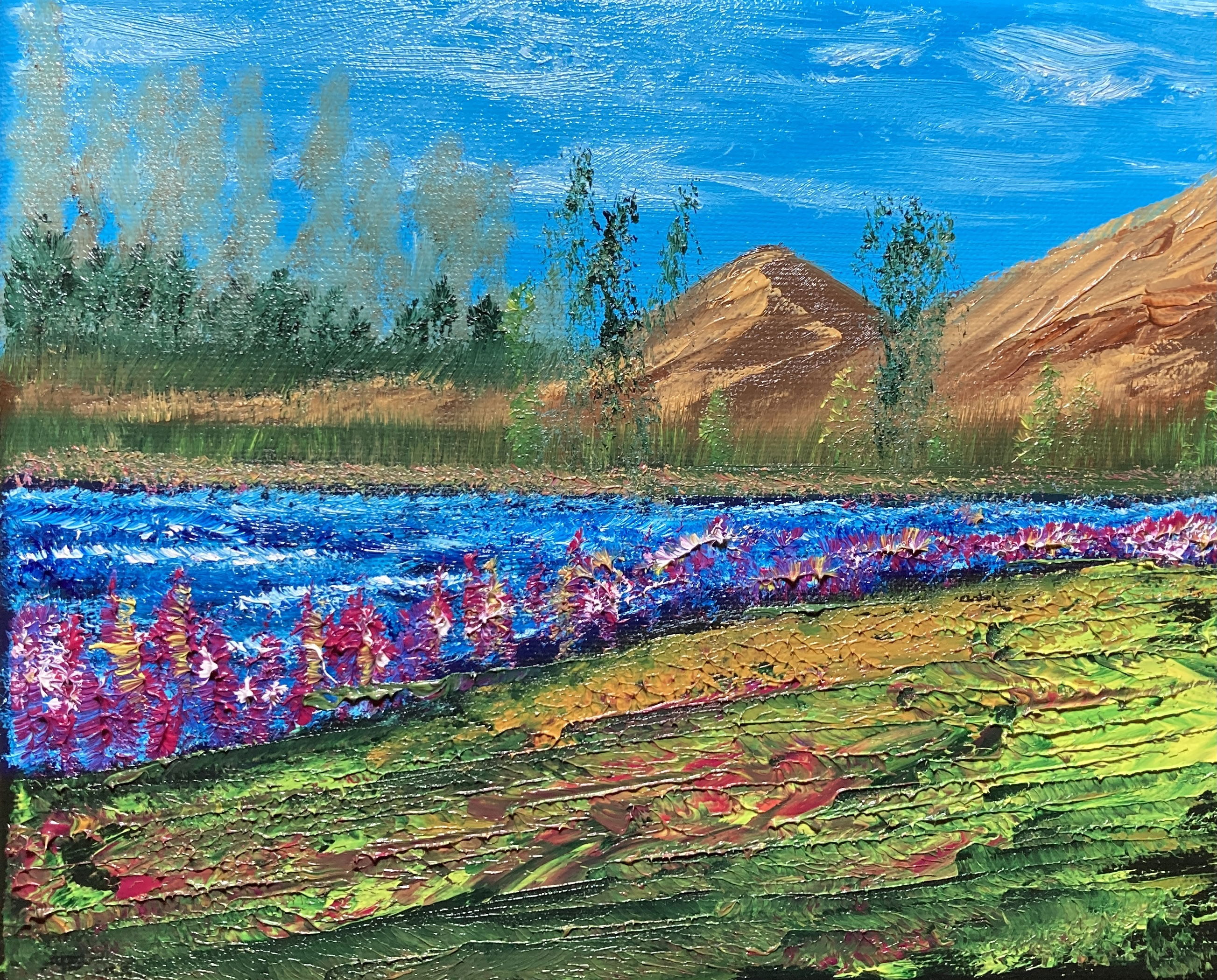 Hello Everyone;
Here is a new original oil painting. I just completed this little guy a few moments ago. It is an 8" X 10" on double primed stretched canvas. I used the brush for the base layers, then slowly progressed to the pallet knife for thicker, richer color highlights. I am finding this new way of painting for me works well with what I look for in a painting.
Never be shy about experimenting. Think about it, if you try something different and it is a complete bust, you lost what? A canvas and a little paint and some of your time. Nothing earth shattering, but what if it worked. What if it opened new doors to you with your art, doors you never even knew existed.
Please believe me when I say, taking a chance has far more possible rewards than costs.
Have A Blessed Day my friends