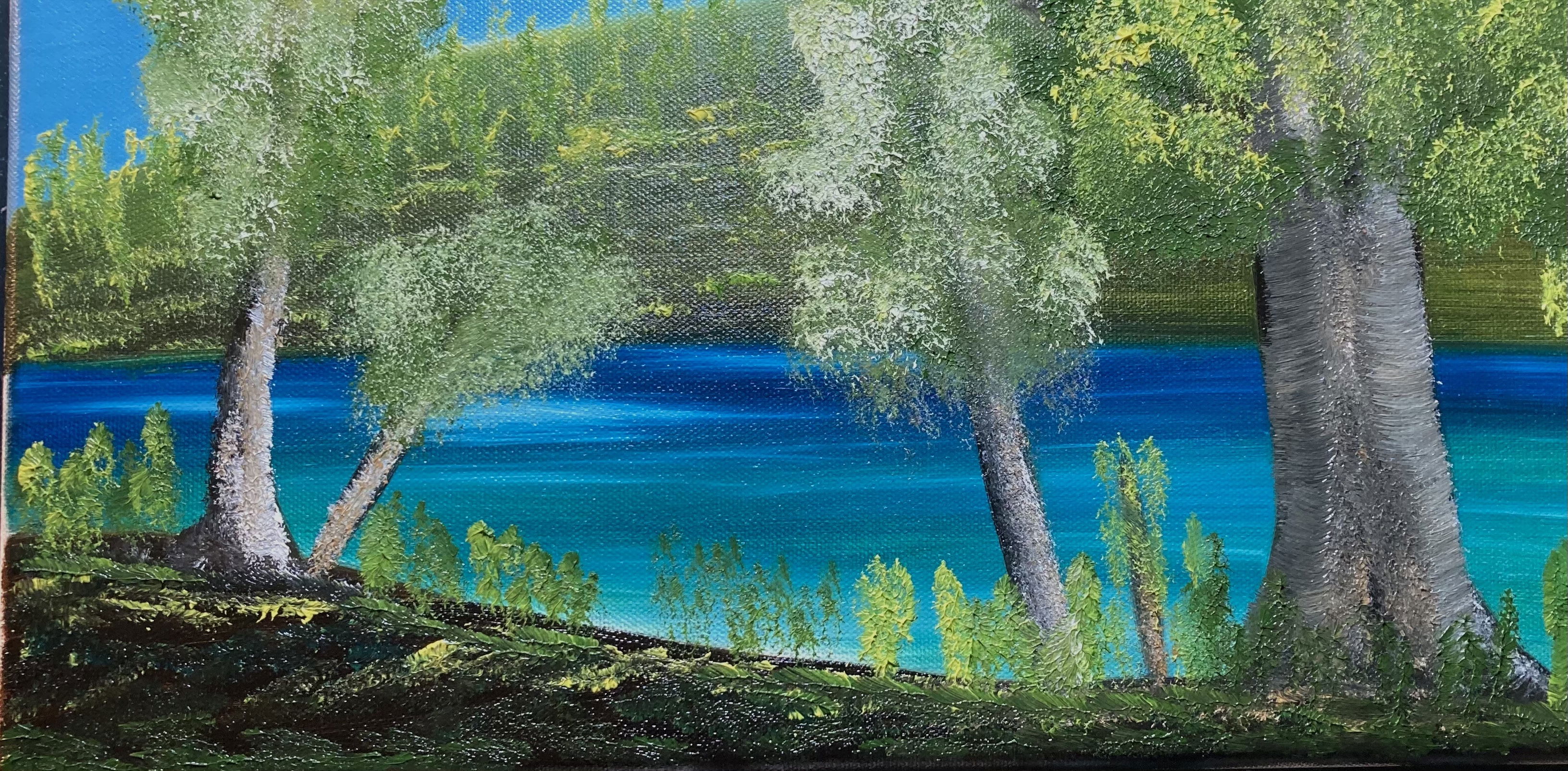 Hello Everyone;
Here is another 8" X 16" original oil painting using the brush again. I do like using a brush even though using a pallet knife, I feel, may be my future. I also like these odd canvas sizes. The first painting I did today was also an 8" X 16" stretched canvas.
It's kind of weird. When you have a standard, lets say 11" X 14" canvas, sometimes you get the top and maybe middle perfect, then you struggle trying to figure out what to do with the bottom of the canvas. Well, with this size, the bottom is gone. That's right, your top two thirds of the canvas you did perfectly is all you need. A panorama of color if you will.
I am finding out that the more I try to change things up in my art, the more options I have to create different art. I am already sold on the idea of thick paint which I never even considered not too long ago. I love the pallet knife to paint with and that used to be taboo for me and now I like odd sized canvases. I can not wait to see what other silly preconceptions I have that I will get rid of.
It's funny, in art, of life or anything I can think of, having a closed mind lends itself to sure failure where an open mind, al be it scary at times, can lead to wonderful triumphs.
Have A Blessed Day my friends