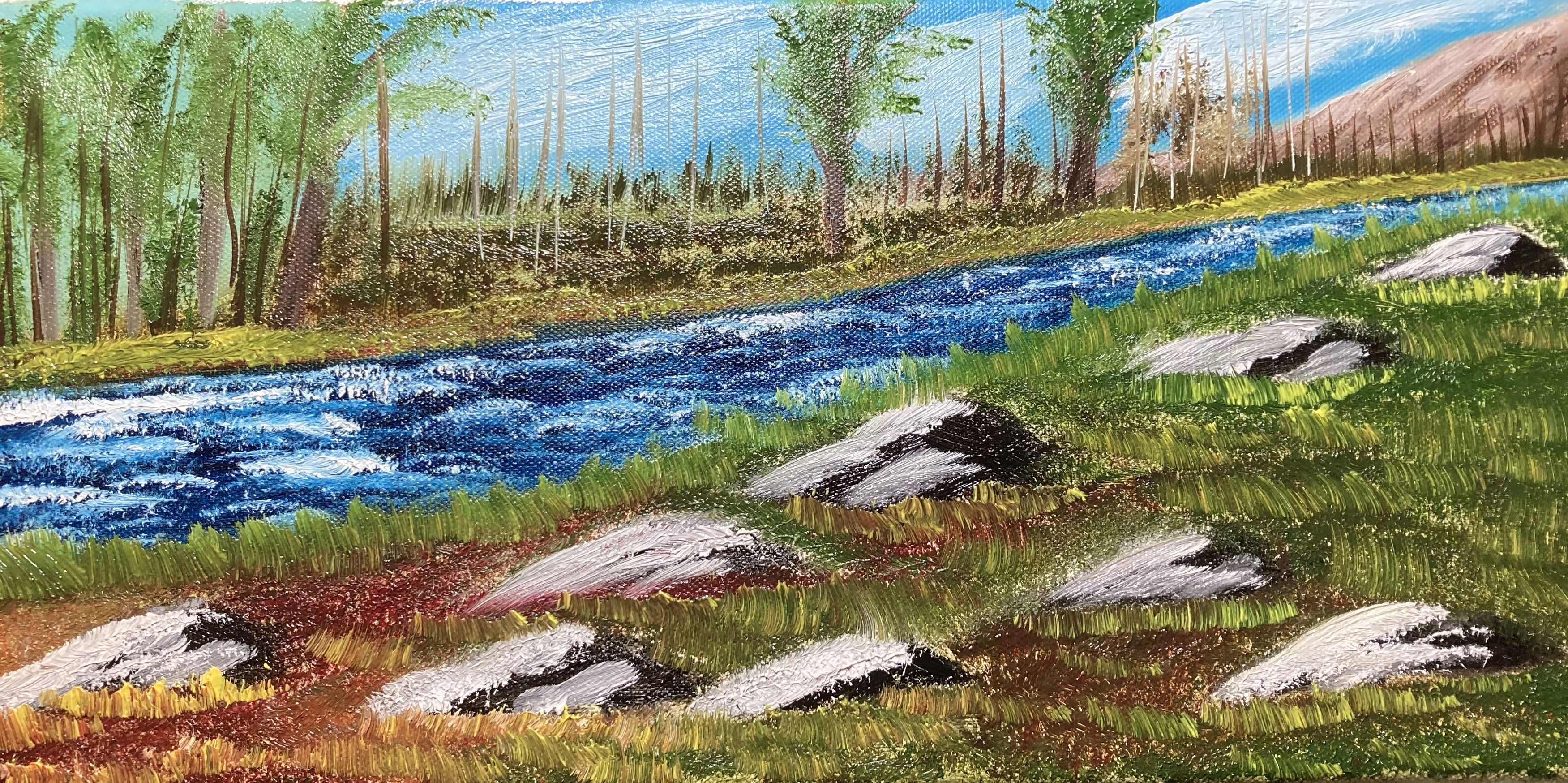 Hello Everyone;
Recently, I have been painting exclusively with a pallet knife. Today, I decided to go back to the brush, but differently then before.
When I used a brush in the past, I would use thin layers of paint to build up my colors, now, I am using much thicker paint to start with. A pallet knife has taught me that thick paint not only looks better then thin, but you get that "alive" feeling to your work.
I was always afraid of using thicker paint, and as the title to this sight says "never be afraid to fail". I mean really, what is the worst thing that could happen? You try something and it is a total bust. OK, you then have options. Kill the whole idea or try to refine it and make it better. Regardless of what you decide, never let fear stand in your way.
Trying new things, putting yourself out there, thinking out of the box and leaving your comfort zone. Wonderful sayings, but very true. You learn from the mistakes we make trying something different.
Have A Blessed Day my friends