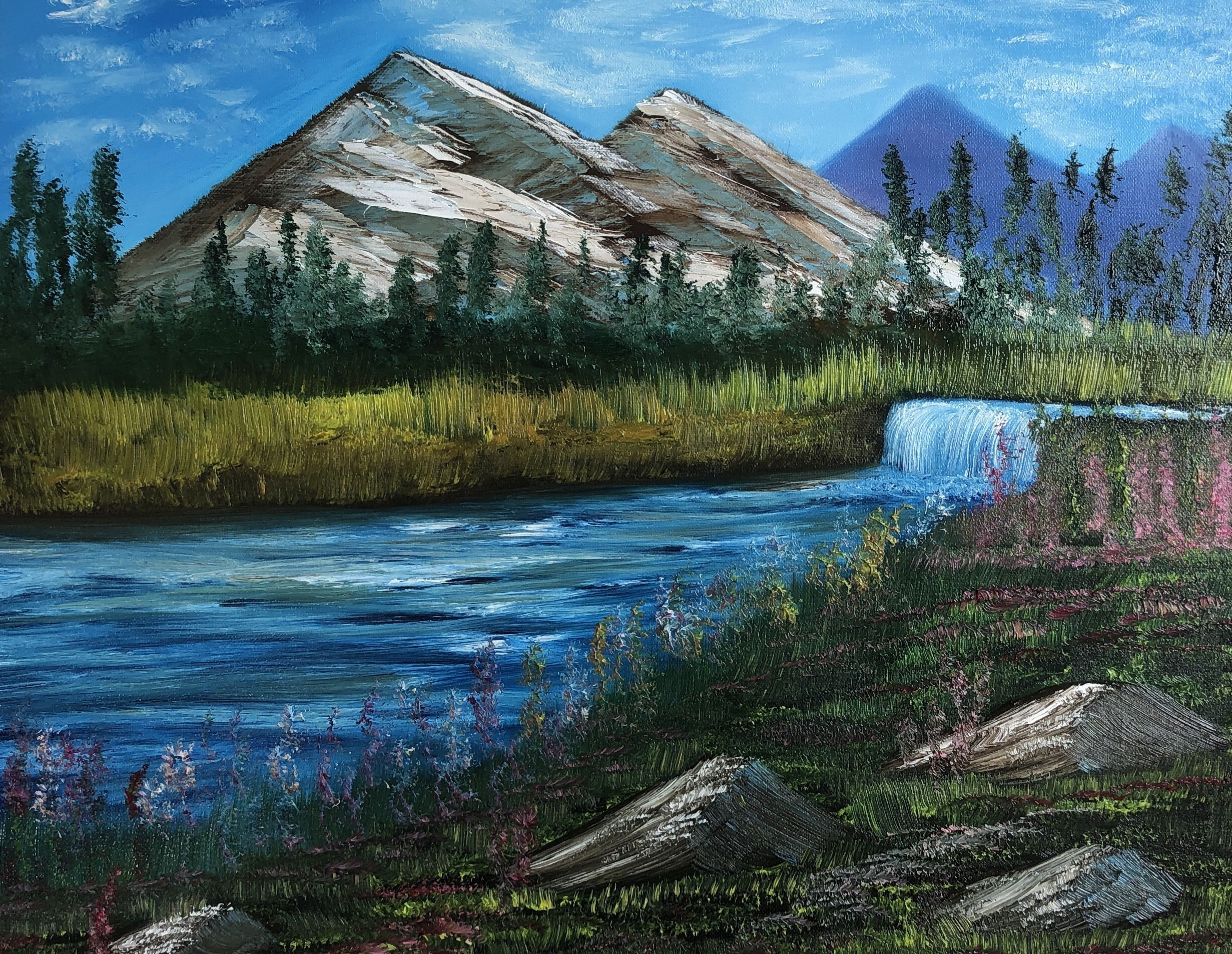 Hello Everyone;
This is an original oil painting I just finished. Up to now, all of my oil paintings have been on cotton canvas either a panel or stretched. Cotton is a very good support and probably the most popular, but the most archival canvas is linen.
Linen has a tighter weave for a bit smoother look to it and it stays tight on the stretcher bars. It does not sag like cotton can from time to time.
This painting is a 16" X 20" landscape painting. I love this linen support. For some reason, the paint just seemed to glide onto it. I have a few more linen canvases so I intent to keep on experimenting and seeing if possibly, linen will be my new favorite support.
Have A Blessed Day