Hello Everyone;
I was getting tired of blue skies with white clouds in my paintings and decided to color my skies a bit. The last few paintings had very little blue paint by itself in them. Instead of blue mainly, I used a lot of reds, lavender mixtures and even some Payne's gray to give the sky a moody look to it.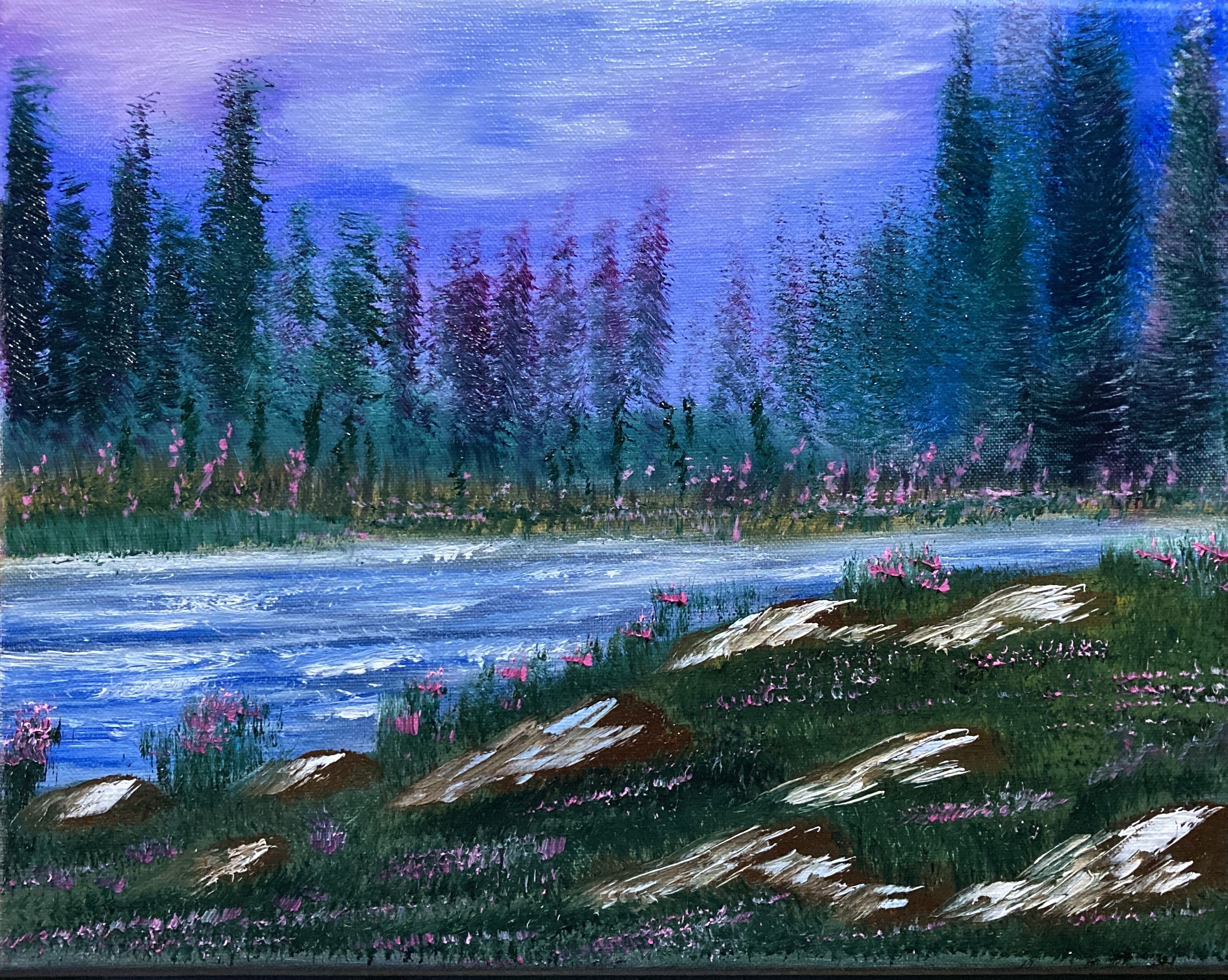 This painting worked out really well for me. The sky colors were also used for the tree line and specks of the sky colors made the flowers in the foreground. I used a very limited pallet on this painting and was pleasantly surprised at the final product.
For some reasons that are unknown to me, I am stepping out of my comfort zone lately. For the last few months, I have been trying new ideas for my oil paintings I never dared trying. For a long time, I was in a comfort zone that created very nice art, but I never pushed myself to go out on a ledge and see what happens. Since I started doing that, I have had some failures and successes. That is true of all artists, the difference for me this time is simple. The failures are near misses and the successful paintings are much better then I ever imagined.
Just like my web page says. "Never be afraid to fail". I now live by that little saying with my art every day. Every time I get in front of my easel, I think to myself, ok, what have we not tried yet?????????
I have always looked forward to a painting session, now a days, more then ever.
Have a great weekend