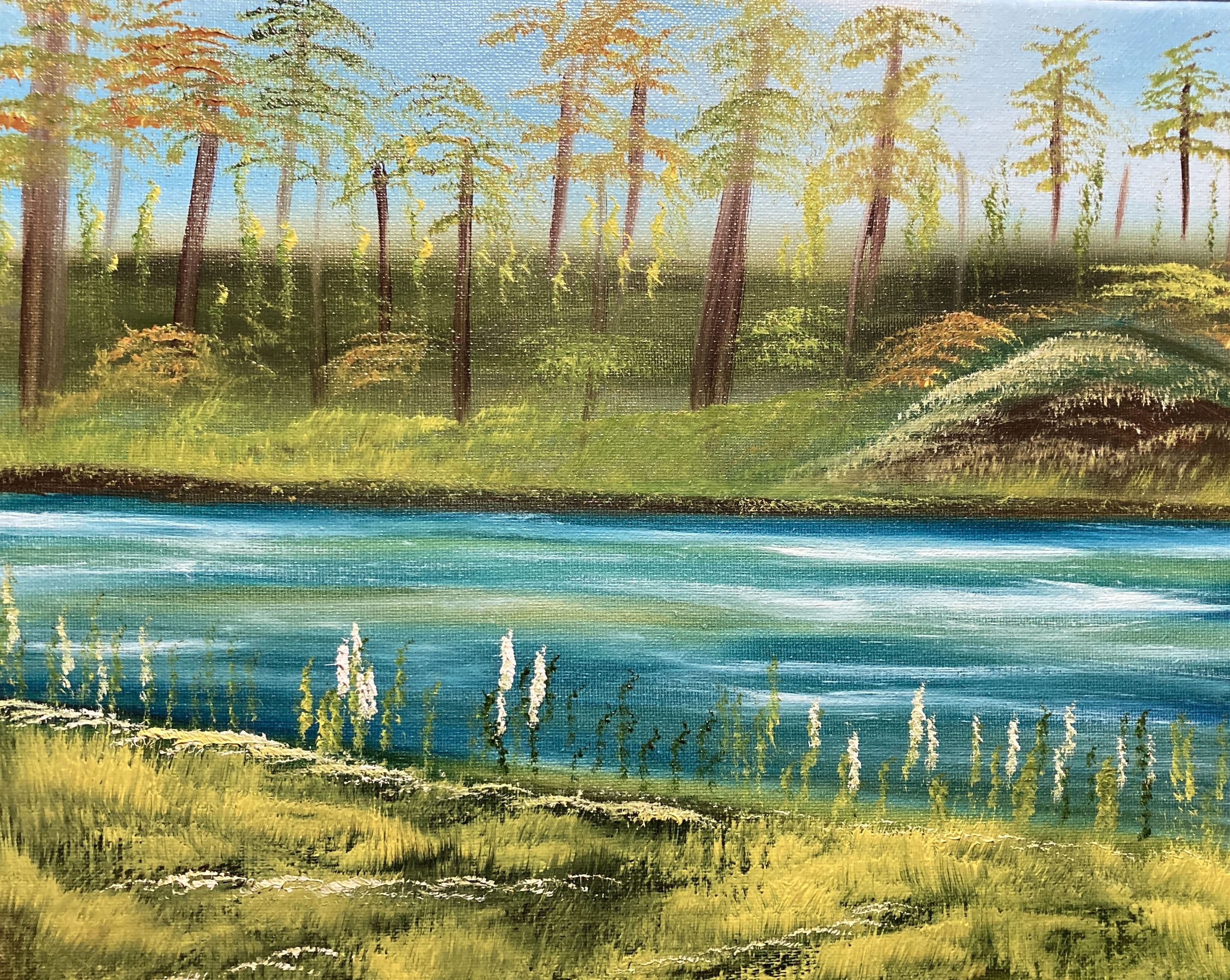 Hello Everyone;
Well, we had such a good time at Isle a la Cache yesterday that we decided to go back and do another plein air video. We went to another part of the small river running through the closest part of the property. Along the way we encountered two Herons, a family of geese out for a morning swim and a friendly person in a kayak.
Today was a bit windy, so at times, it was a real adventure. The half box easel I was using though was up to the task. It held the canvas securely and the easel itself never moved in the wind.
There is something special about painting from life. For years other artists were telling me to get out of the studio and paint in nature. Well, for many years I ignored them not realizing what I was missing. Funny enough, it was a movie I saw last year that put the bug in me to paint plein air. It was a movie about Van Gogh with Willem Defoe as the lead.
For some reason, when I saw how obsessed Van Gogh was with painting outdoors and the joy and inspiration he got from it, something inside of me clicked and I have been on a plein air adventure ever since.
You never know what will inspire you to do something you ignored for many years. When that time comes for you, take my advice, listen sooner than later. Later is never guaranteed.
Have a great day